Dive In!
Tropical Courtyard with Pool service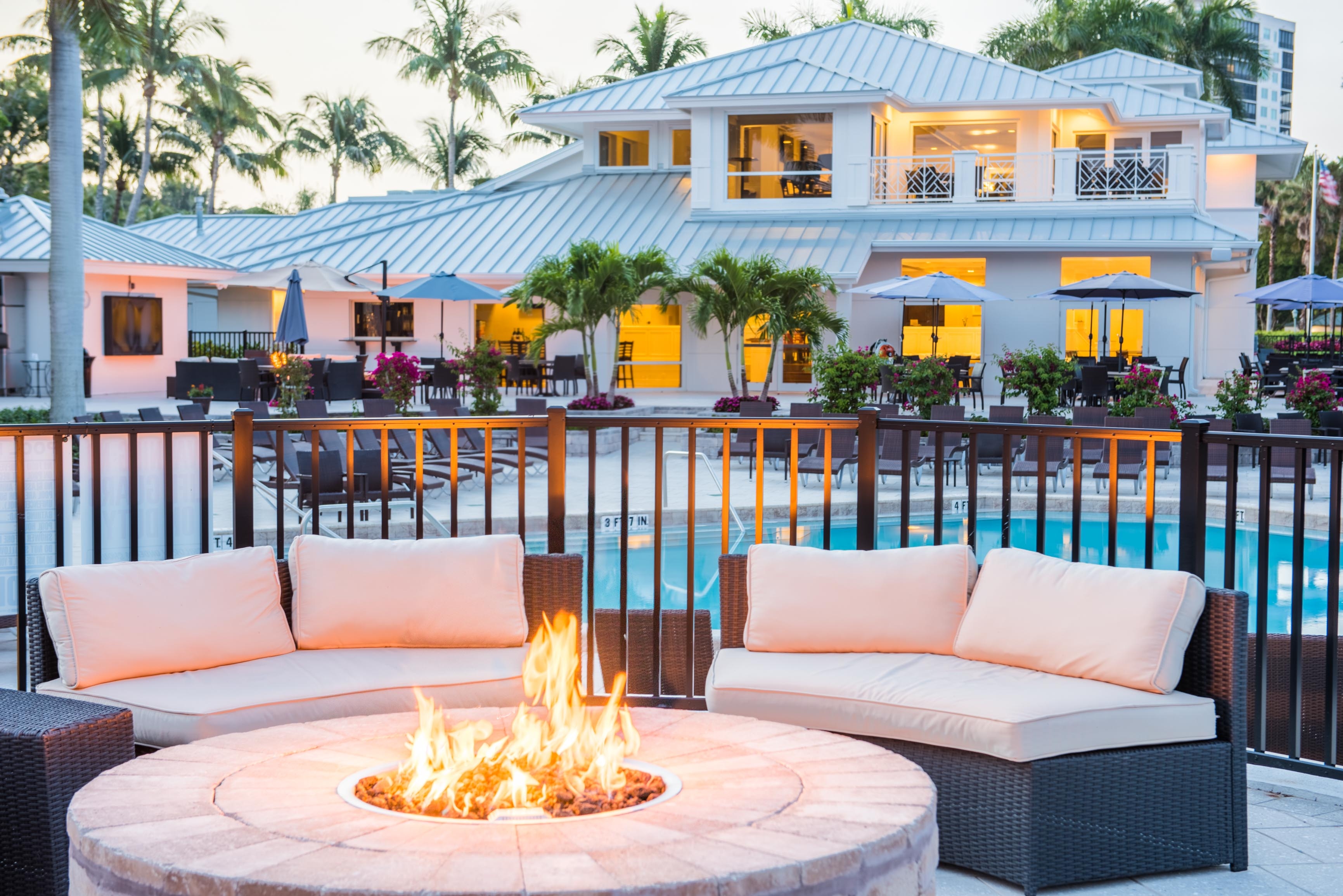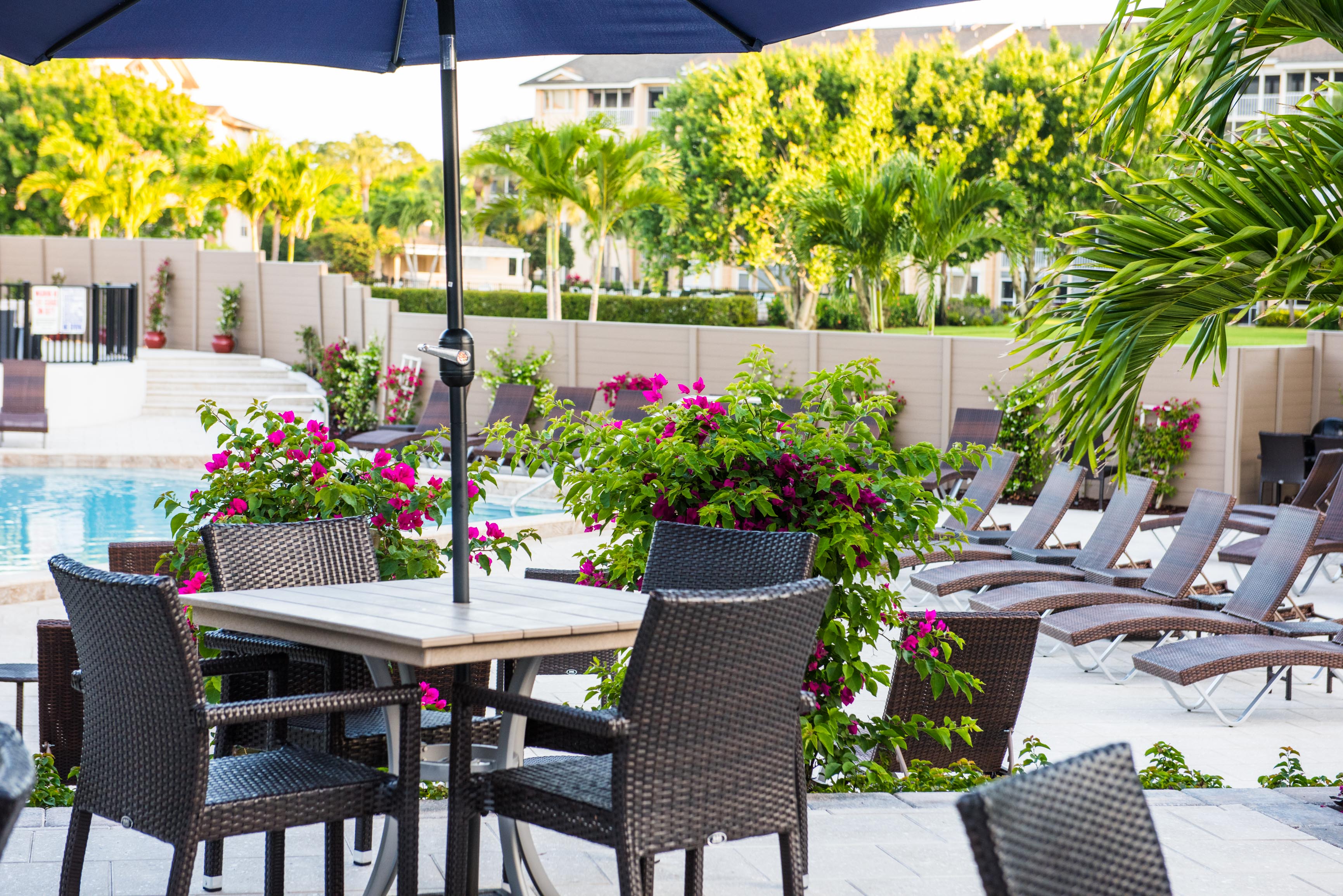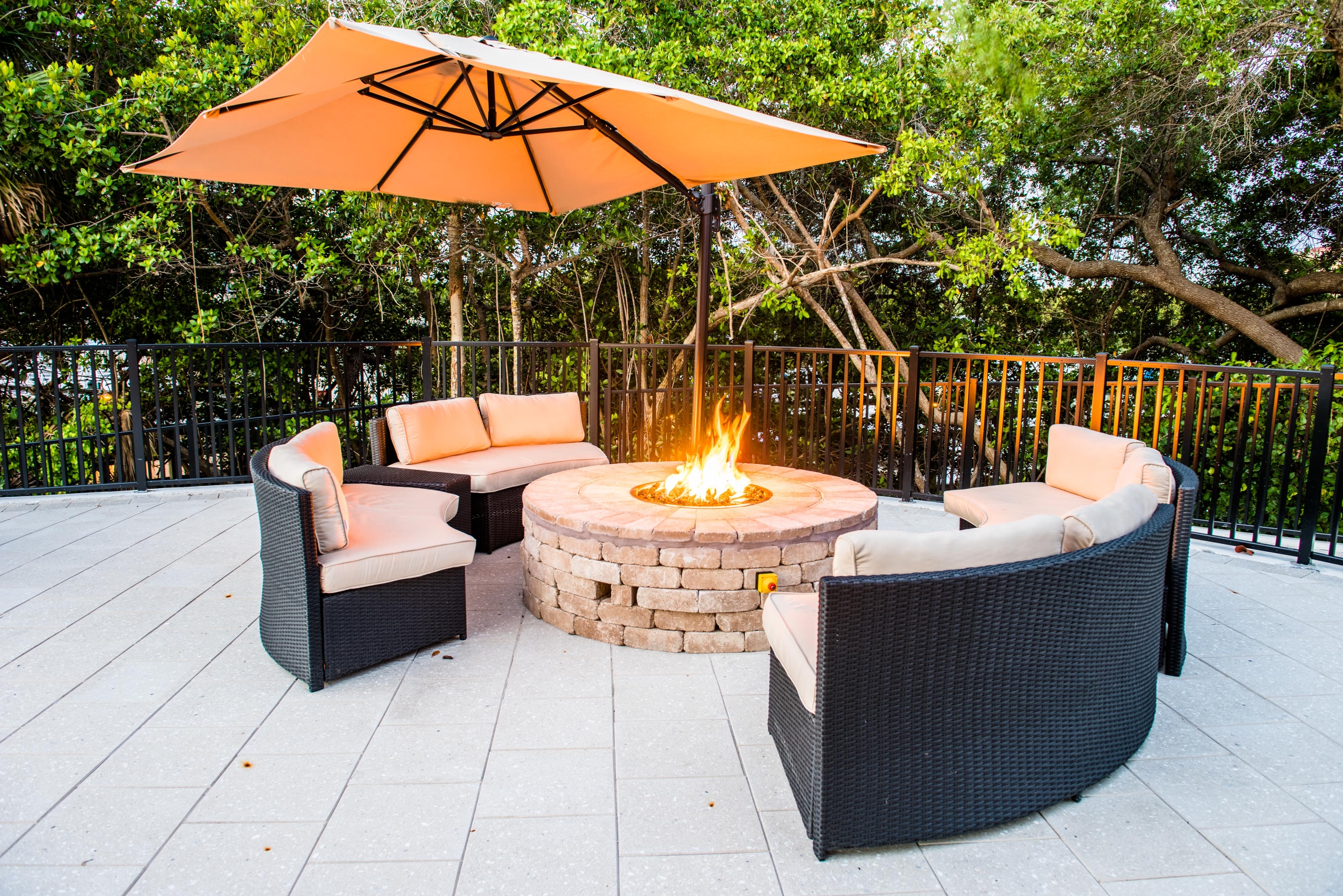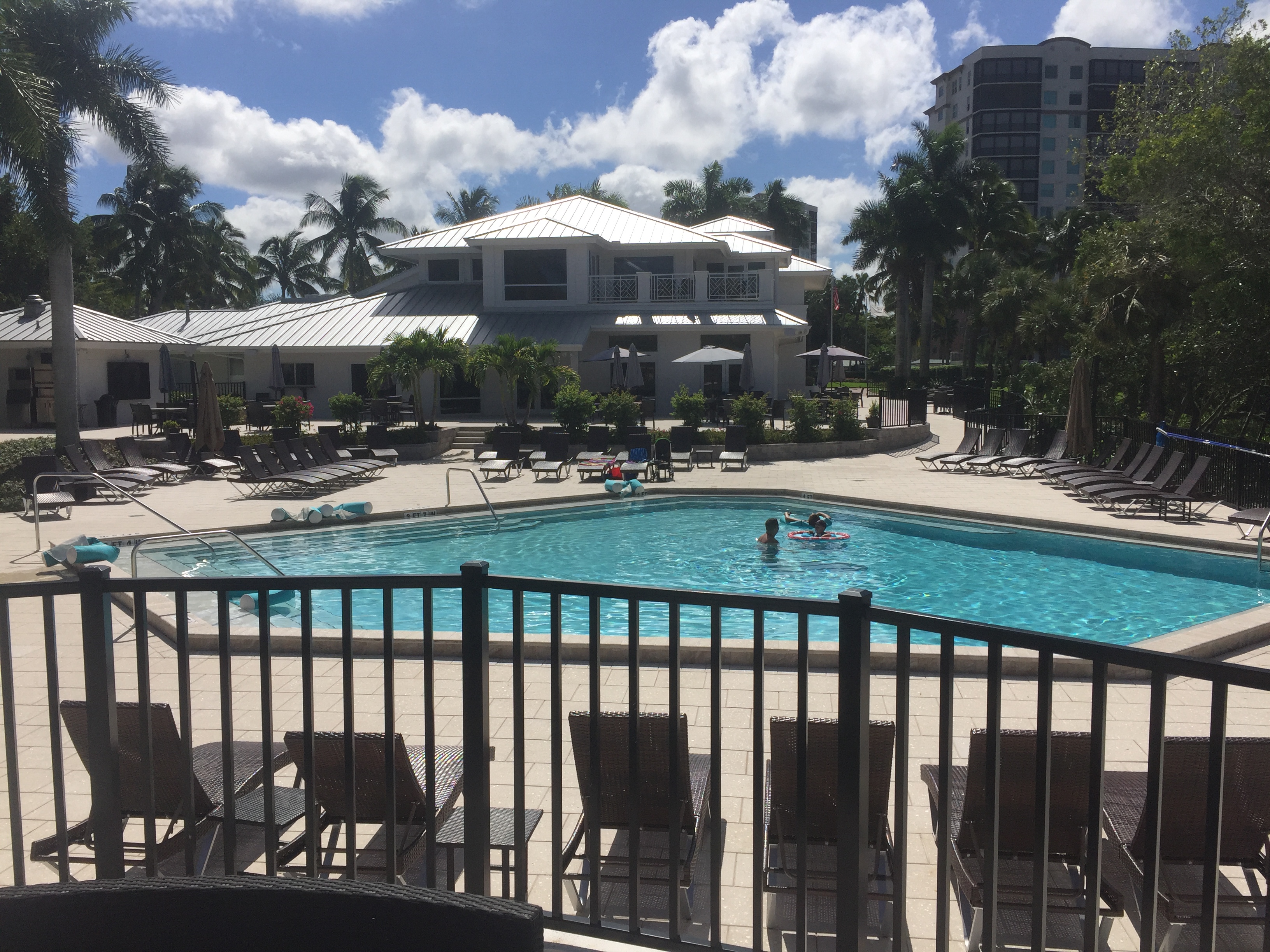 The Tropical Courtyard embodies the soul of the Club.

Tarpon Cove Yacht & Racquet Club's Tropical Courtyard is designed for relaxation under the Southwest Florida sun with a good dose of indulgance. Stretch out on the Club's comfortable loungers with a thick cotton towel as you soak up the sun's warming rays. Refresh yourself in the Club's pool, heated to the perfect temperature year-round. Order a cocktail or an item off the Club's light fare menu from one of our friendly staff. Listen to the Cocohatchee River gently lapping against the mangrove trees and the Royal Palms leaves gently swaying in the breeze.

Member activities or events at the Tropical Courtyard may feature an outdoor BBQ with items fresh off the grill and made to order. Enjoy local musicians including steel drum players or a live full band singing your favorite songs. At night, the Tropical Courtyard lights up with special member events where you can dance under the stars and toast the waning moon with your favorite cocktail.


The Tiki Bar
The Club's authentic 400 square foot Tiki Bar reflects the Club's fun-in-the-sun lifestyle.

Frozen drinks with fresh tropical fruit, light fare menu with local favorites like the Club's grilled Grouper sandwich or a tossed salad with fresh berries and friendly staff in Hawaiian shirts is the perfect way to enjoy another leisurely day on Florida's Paradise Coast. A favorite place to watch sporting events at the Club, the Tiki Bar offers a Tailgate Party every Sunday during the NFL season complete with
football munchies and drink specials.

No matter what helps you take the plunge into relaxation...
good food, good drink, good soak or just laying under the sun with your favorite book to keep you company...the Tropical Courtyard and Tiki Bar is just a little piece of Tarpon Cove's paradise
that can get you there.