Weddings & Celebrations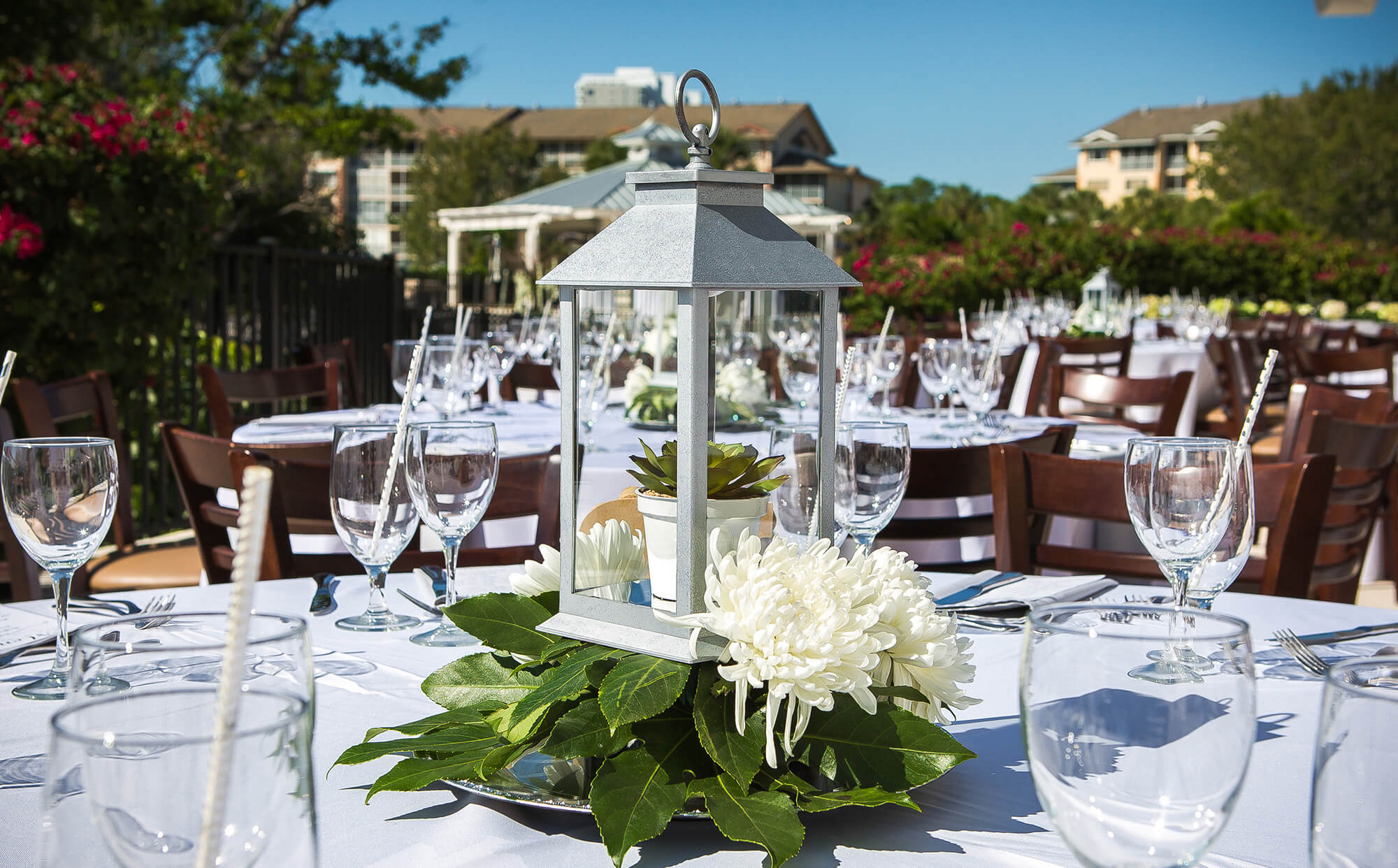 Tarpon Cove Yacht & Racquet Club can make arrangements to accommodate weddings, special celebrations, luncheons, cocktail receptions, banquets, meetings, trade shows, conferences, golf tournaments and other events. Choose from a variety of venues and formats in the Club's Clubhouse or outdoor venues.
The Club's Culinary Team is pleased to provide dining experiences from Four Course Plated Affairs to casual Southwest Florida inspired buffets. The Club is also pleased to customize your dining menus. Some popular menu options include menus based on seasonal organic ingredients or menus featuring Florida's abundant fresh seafood. In addition, the Club's professional mixologists can create a themed cocktail especially designed and named for your event.
Testimonials
"Tarpon Cove was the perfect venue for our wedding and exceeded our initial vision and expectations! We had our ceremony in the outside terrace area where it overlooks the bay and provides THE.MOST.PERFECT backdrop, and our cocktail hour and reception was in the main dining room."
"I just wanted to send a note to thank you so much for putting together a wonderful party for our family!! We had an amazing time and the service, food and atmosphere couldn't have been any better. The bartenders made it fun and did a great job! We appreciate all your time and effort into making it special. It will certainly make great memories for us all!"
"We would like to say "Thank You" for your attention to every detail for Karen's Celebration of Life. From the décor, to the food, to the bartending. We had so many compliments from those who came to celebrate. Everything was so wonderful and the venue was just right. We know Karen would have approved! It was a wonderful experience for all"
Larry Hodges, Phyllis & Tim Meyer and Stephanie & William Atwood
"Choosing to have our wedding at Tarpon Cove Yacht Club was the best idea! The food was delicious, chef did a great job and the cake was excellent. Servers and staff were so nice, my friends and family had a blast. The coordinator went above and beyond to make sure our day was super special. I couldn't think of any other venue to host our special day."
Alexia Ramirez
"Wanted to Thank You so much for all you and your staff did to make my night super memorable!! We all had a FANTASTIC time!! Everything was great!!"
Danielle