Bocce Ball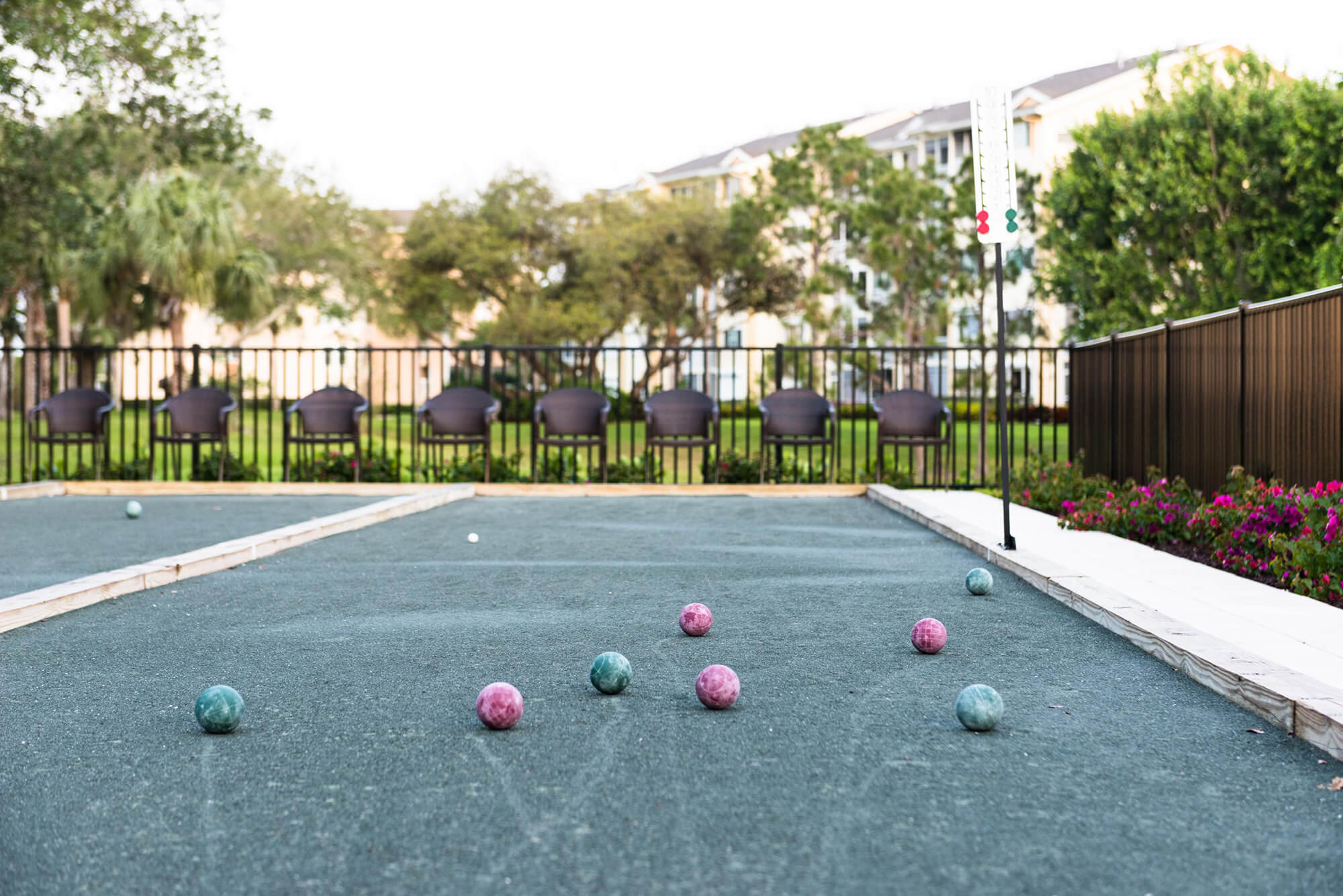 At Tarpon Cove Yacht & Racquet Club, we take leisure seriously, and our bocce ball court is the perfect place for Members to relax and have some friendly competition. Our beautifully maintained court, nestled among lush landscaping, provides a picturesque setting for an enjoyable game of bocce ball.
But it's not just about the court, it's about the camaraderie and fun of playing in our vibrant bocce ball league. Our league play brings members together for exciting games and socializing, creating lasting memories and friendships. With various league options for all skill levels, our bocce ball community is inclusive and welcoming to players of all abilities.
Whether you're a seasoned bocce ball pro or just starting out, our club offers opportunities to improve your skills, participate in tournaments, and enjoy the thrill of the game. So, grab your friends, put on your game face, and join us at Tarpon Cove Yacht & Racquet Club for a fantastic bocce ball experience that's sure to be a hit!